Recipes and Benefits of Emu Oil

How To Care For Your Emu Oil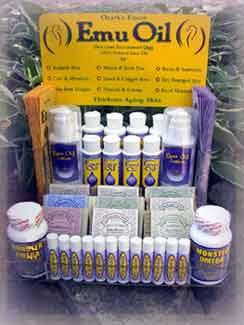 Please remember to shake your Emu Oil bottle and close the lid after each use. Your Emu Oil should be stored at room temperate or below and kept away from direct heat sources. Should your Emu Oil become thick or grainy from cooler temperatures, you may place it in a container of hot tap water until it returns to its normal consistency.
When you purchase larger quantities of Emu Oil, you may place the unused containers in the refrigerator or freezer. When you are ready to use them, simply place the container in hot tap water until it has thawed. You will need to change the tap water as it cools and shake the Emu Oil occasionally until it reaches normal consistency.
With proper care your all natural Emu Oil should stay fresh for up to a year after purchase. Refrigerated Emu Oil will last twice as long and frozen Emu Oil will last indefinitely.
Emu Oil Tips
Remember a little goes a long way. The Emu Oil should be absorbed into your skin within 5 to 8 minutes. If not, you may have used too much.
For extra moisturizing and absorption, apply your Emu Oil immediately after showering, while you are still wet. Then pat dry.
Some conditions will need some time to respond to the anti-inflammatory and healing properties of Emu Oil. You may need to use your Emu Oil diligently 3 to 4 times a day for up to 2 weeks before you get results. Most folks experience almost immediate improvement but every person and every condition are unique.
POISON IVY ALERT!!!!!
Only apply Emu Oil to poison ivy after it has reached the dry stage and is longer moist or has fluid blisters present.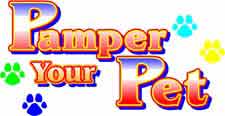 Your dogs and cats will love the taste of Emu oil. In fact, it is very good for them. You may add a few drop to your pets food for healthy skin and coat and for a great source of all the omega oils. Be sure and keep the Emu oil bottle out of their reach or it will disappear. If they do eat the whole bottle, it will not hurt them, but they may experience some loose stools.
You may use the Emu Oil on all your critters aliments just the same as you would on yourself.

Please try some of our Emu Oil recipes below.
GREAT BODY MOISTURIZER
Emu Oil – You may add a few drops of your favorite essential oil blend. Apply after bath or shower while still wet, then gently pat dry.
Another Alternative:
1 Part Emu Oil
1 Part Natural Oil of Choice
(Sweet almond oil, wheat germ oil, apricot kernel oil, olive oil, jojoba oil or avocado oil)
FACIAL MASK
1 Cup Oatmeal
3 drops Emu Oil
1/2 Cup Milk
1 Egg White
Mix well in blender to pulverize oatmeal. Apply to face and leave on for 20 minutes. Rinse thoroughly.
NEED A FACE LIFT?
Beat the egg white of an Emu egg until frothy (you may substitute a regular egg white). Apply all over your face. Don't miss the important eye, chin, and jaw area. Let dry (about 10 minutes). Lightly rinse off. Try it!! You'll never waste money on expensive lifting creams again.
SILKEN SKIN CREAM
1 Part Emu Oil
1 Part Castor Oil
1/2 Part Distilled Water
1/2 Part Lecithin Granules
2% Vitamin E or Grapefruit Seed Extract
Mix in blender, store in refrigerator.
HOT OIL FOR HAIR
Heat Emu Oil until very warm. Rub thoroughly into hair. Leave on for 10 to 20 minutes. Massage shampoo into dry hair. Rinse, then shampoo and rinse thoroughly.
HOT SPOT STOP
3 Tablespoons plus 1 Teaspoon Emu Oil
1/2 Teaspoon Tea Tree Oil
We use this on any fungus type rash on us and on our pets. Tea Tree Oil is 4 – 5 times stronger than household antiseptics and is a powerful eliminator of all sorts of bacteria. Always use diluted on the skin.